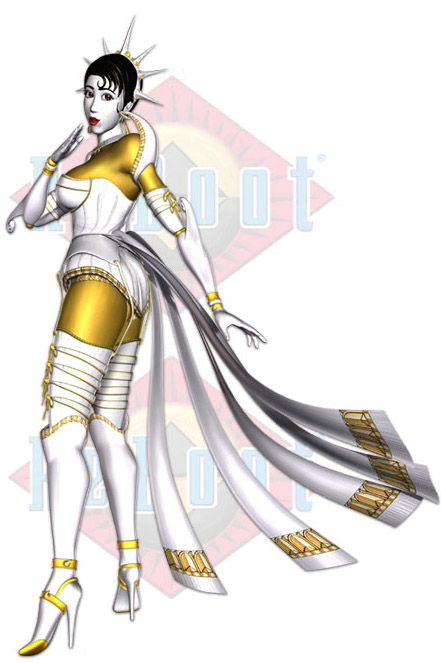 Sprite Hex
I simply adore children... but I could never eat a whole one.... It was a joke! I'm joking!
-Hexadecimal's joke about Enzo in 'Sacriface'
When Hexadecimal registered a PiD, the icon held a viral scan, however Hex was too strong for the scan to work. After she used a lot of energy driving the infected guardians out of Mainframe, she was weakened and that activated the virus scan. The nulls were used for her protection, but when a game cube was landing, they fled, when the game lifted, Hex had now become a sprite!

With Hex being a strong weapon of defense, she offered to turn back into a virus as she lost all her powers, however Bob advised her against it fearing the consequences. Hex was as normal as we've ever seen her, she had a sense of humour and didn't laugh miniacally. But when all hope was lost, she used the core's energy to turn back viral in order to battle Daemon one on one.

Although she turned viral, and although she appeared to act like a maniac, she had not forgotten her love for the Mainframers. She offered to distribute the anti-virus to prevent the net from certain deletion-- even when she knew that it was a one way trip. She even left Welman's code with Enzo knowing that Enzo would miss his father if he was to never see him again.